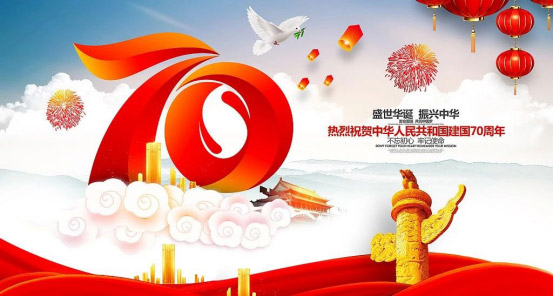 Seventy years of trials and hardships, years such as the song, seventy years of difficulties, seventy years of trials and hardships. In seventy to the founding of new China, led by the communist party of China, the motherland prosperity step by step, from the "stand up" to the "rich" to "strong", China has in science and technology, living standards and stand in the forefront of the world, this is the Chinese people with their own wisdom and sweat, constantly struggle has made remarkable achievements.
Ingenuity does not change, innovation, do not forget the hard years, roll up the sleeves to work! Ourijie lighting specially presented the new China's 70th birthday, and installed more than 700 sets of floodlights for the tian 'anmen rostrum. It is a great honor to participate in the celebration of National Day 70 and to contribute to the prosperity of our country.
Wish: the country is rich and strong, the nation is prosperous, the people are happy.
Special thanks to the owners, construction units and design units of the strong support;
Lighting design unit: Beijing yuanzhan lighting design co., LTD
Lighting equipment manufacturer: zhejiang ouruijie lighting technology co. LTD
Construction unit: Beijing beiao da lu stage art design and production co., LTD